ICE creates and develops new water recipes 💧 directly from its Drinkslab. Its experts incorporate carefully selected minerals into the water to improve the taste and quality of the final product, according to the needs and specifications of its customers.
In addition to alkaline and low sodium waters, ICE Water Management is constantly expanding its range of water recipes. Its experts are able to offer a wide range of recipes from water intended for a sporting public, concerned with improving its performance and its recovery capacity, but also for a public that is increasingly sensitive to micronutrition and micronutrients such as vitamins, minerals and other trace elements which can be offered in various recipes. These micronutrients can act in different ways on:
digestive function disorders: food assimilation, comfort and digestive transit,
support for overweight and its cardiometabolic complications,
mood and sleep disorders,
healthy eating for daily well-being and long-term health,
sports nutrition to optimise sports performance, training tolerance and recovery,
prevention of cardiovascular disease,
preventive nutrition for osteoporosis.
And because ICE employees feel fully involved in this activity developed by their company, they had the opportunity to participate in a two-day seminar with Dr Peter Schropp from the Doemens Training Academy. This chemist, who specialises in food and drink, is also a water sommelier. The seminars he has been offering for 25 years are internationally recognised.
During these 2 days at ICE, he first transmitted theoretical knowledge on the different types of water and then focused on the sensory analysis of the minerals that make up water, whether it is natural mineral water, sparkling water, purified water or tap water.
Many employees were interested in learning about the different types of water 💦 and their flavours by conducting sensory analyses and tests ☑️ for the first time. They were able to enrich their knowledge and above all refine their palate and their different taste buds to the minerals and trace elements contained in the water. Through this education, everyone has a better understanding of the work of ICE experts.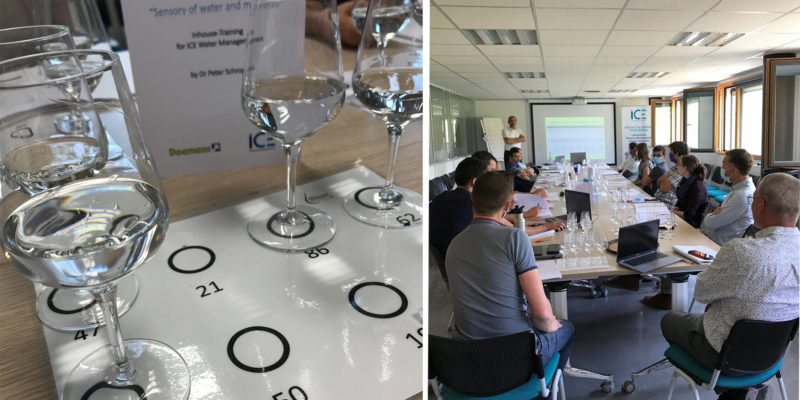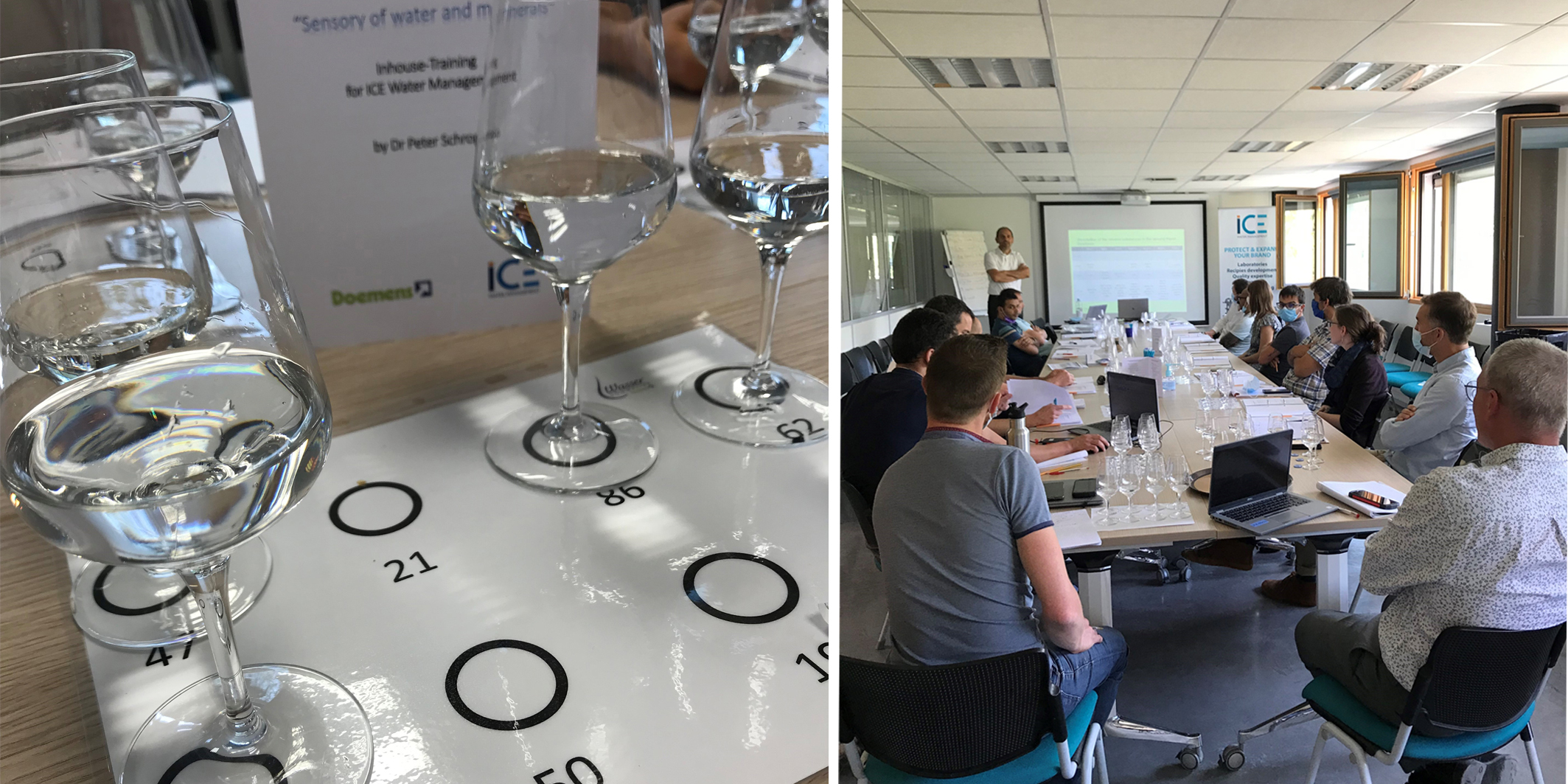 Sensory analysis and testing of different waters
Click here to read the article on the Drinkslab and understand how ICE Water Management supports its clients in developing their  water recipes.
Click here to read the article on the zero sodium water with ph8+ recipe developed by ICE for Mai Dubai