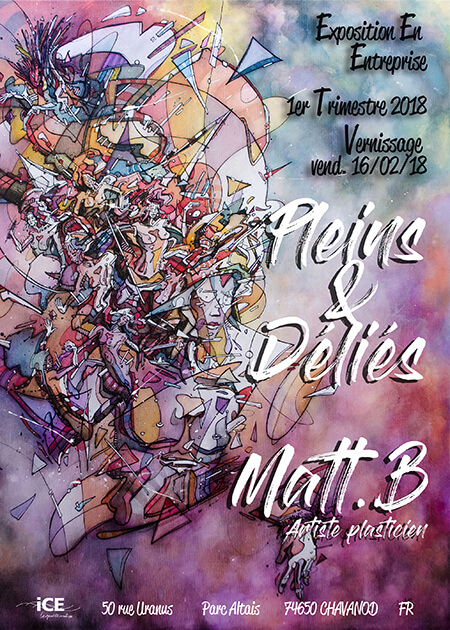 Matt.B is a French painter borned in 1977 who leaves and works in Savoie.
He started his career in the 90's with graffiti and then turned to canvas painting (pen and ink, brush, sponge and rag).
Since 2007 he has been also practicing live art performance.
Matt.B says that his art works are a tribute to femininity.
His paintings will be exhibited at I.C.E for 3 months.
Learn more about this artist: www.mattb.eu