It is with great pleasure that we welcome today Mr. Alexander Van 't Riet CEO of Mai Dubai to ICE's offices in Chavanod. Mr Alexander Van 't Riet took the opportunity of his stay in France to visit our premises and talk with Mr David Cabanes, CEO and Mr Erick Petit, Sales Director of ICE.
Our partner, Mai Dubai, the brand with its famous red logo, recently launched its zero-sodium Alkaline, pH8+ water.
ICE is proud to have developed this special offering according to Mai Dubai's unique specifications. For the first time, it has been possible to combine < 1mg of sodium/l with pH8+.
It is the first water brand with zero sodium and alkaline pH properties and that tastes uniquely good.
Mai Dubai and ICE Water Management are longstanding partners and will continue to work together in the future.
Read here our article about a recipe developed by ICE for a zero sodium and alkaline pH8+ water.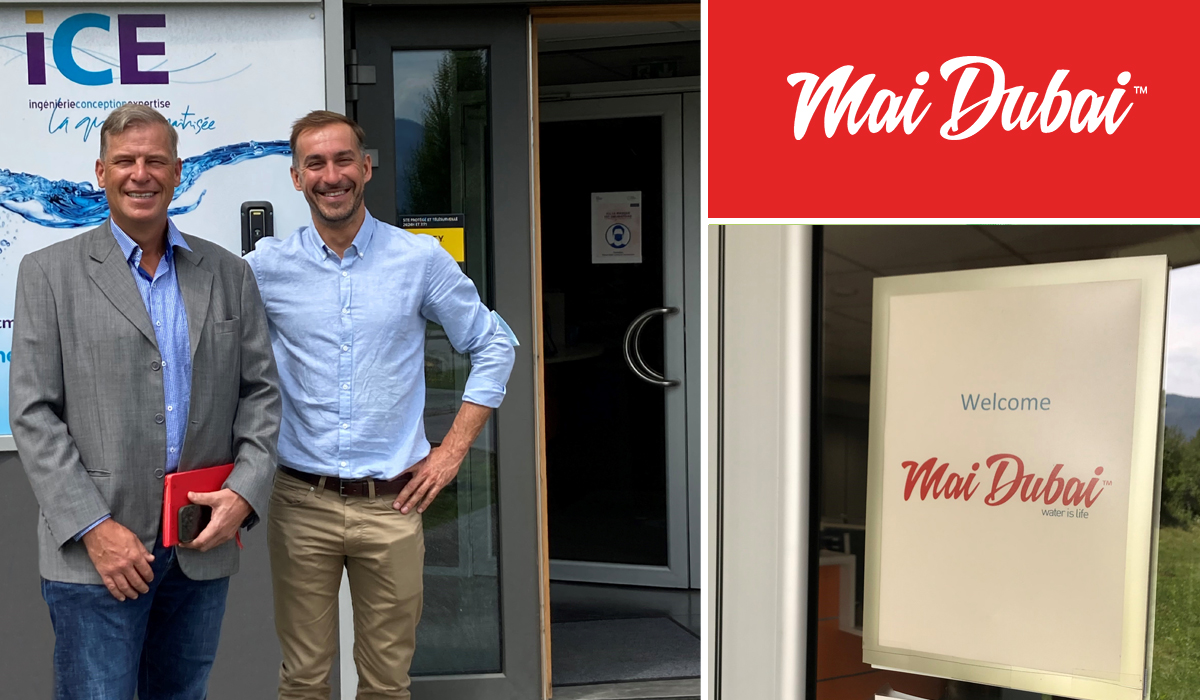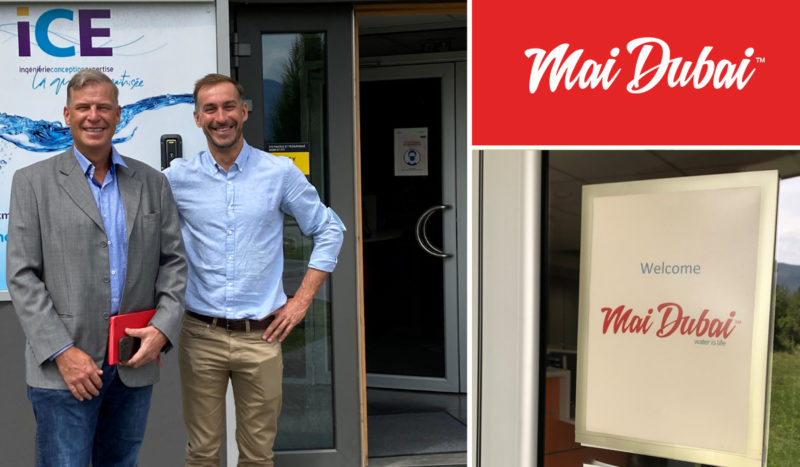 Mr. Alexander Van 't Riet CEO of Mai Dubai with Mr. David Cabanes CEO of ICE Water Management (July 27th 2021)

Mai Dubai is one of the leading bottled water provider in Dubai and the region. With its famous red logo, the bottled water brand is exported to several countries in Asia, Africa, Europe, and the GCC.
For more information about Mai Dubai visit its website or Linkedin page.
Click here to see here different ICE technologies.