Decree 2023-835 to facilitate the reuse of wastewater has just been published in the Official Journal. This simplification of existing legislation was highly awaited. The procedure for reusing wastewater has now been considerably simplified, the process to obtain authorisations has been speeded up, and authorisation for the reuse of wastewater is now without time limit (previously 5 years).  This treated wastewater can be reused for some water-consuming uses (until now, which were using drinking water): irrigation, road washing, watering of green spaces, industrial cleaning, etc. Another decree will follow, specifically concerning the agri-food industries.
You can download decree no. 2023-835 of 29 August 2023 and read the government  press release here.
Closed circuit reverse osmosis CCRO
The new CCRO (closed circuit reverse osmosis) technology deployed by ICE Water Management enables this wastewater to be treated, optimised and recovered. It can then be recycled, as authorised by the new decree. CCRO's high resistance to biological fouling makes it highly effective at the end of wastewater treatment plants.
ICE Water Management is here to support its customers in all their water-saving, wastewater treatment and reuse projects. In addition to standard primary treatments, CCRO technology is a real option for REUT.
Closed-Circuit Reverse Osmosis (CCRO) works in batches, whereas Reverse Osmosis (RO) treats water continually. Thanks to its high resistance to biofouling, this technology is particularly effective for treating water that is sensitive to biological clogging, as in the case of water recovery from wastewater treatment plants.
Would you like to know more about the conditions for using our pilot CCRO equipment? Contact our teams! !
CCRO, closed-circuit reverse osmosis, for the treatment, optimisation, and recovery of the treated wastewater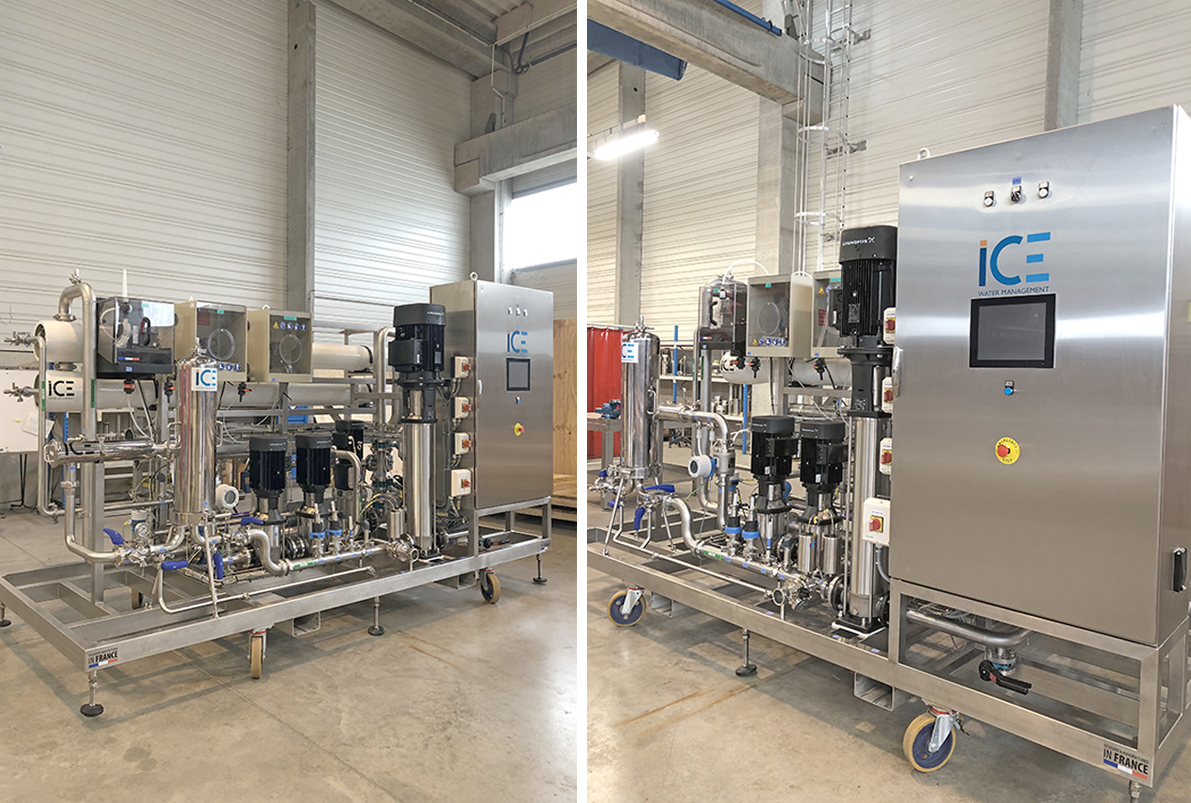 September 2023