On the French Innovation Corner, ICE was awarded for its "ICE Extended Intelligence" application.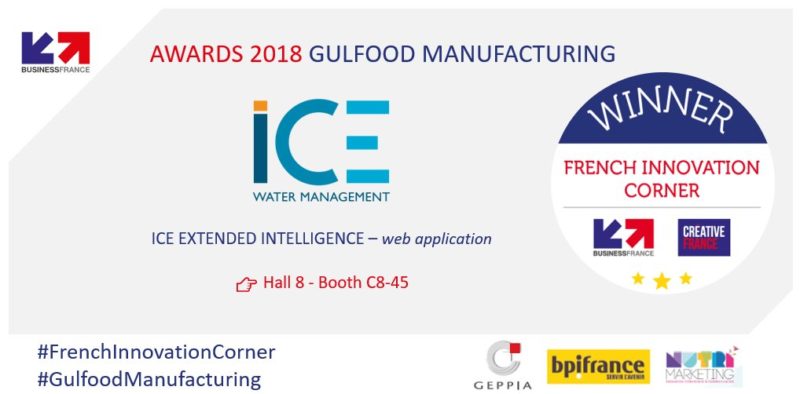 The French Innovation Corner was organized at Gulfood Manufacturing for the third time by Business France, on the French Pavilion, to highlight the innovative French offer.
We were proud to have won the Award with our web application "ICE Extended Intelligence". This real innovation performs factory remote expertise and digitizes water management.
See here the video of our application ICE Extended Intelligence.
See more information on Linkedin about this award.
Last year at Gulfood Manufacturing, ICE and Claranor already won the special award. See here this previous  event.
#gulfoodmanufacturing #French Innovation Corner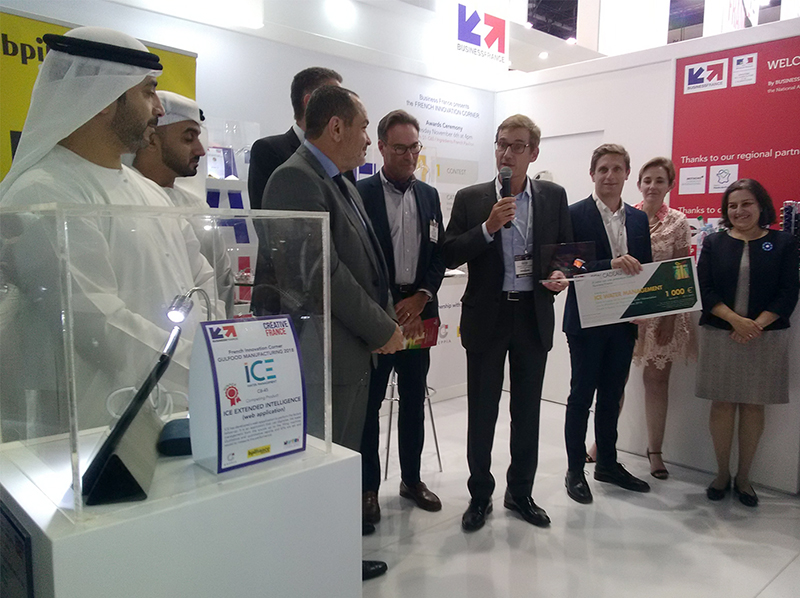 11/2018