< Toutes les Annonces
Business Developer M/W
ICE is hiring a business developer M/W

ICE Water Management aims to strengthen its growth and is looking for its future international business developer (M/W).
You will maintain and reinforce commercial strategies in line with the company's goals and objectives.
Your main responsabilities:
Ensure the development of the company's turnover and sales margin
Strengthen the sales strategy in line with the company's objectives:

Analysing sales on the various markets and developing or adjusting action plans based on identified sales leads
Identify the various ways to support business development (anticipating customer needs, product development, etc.)
Define the prospecting strategy or strategies needed to achieve objectives, depending on the markets and areas concerned
Participate in commercial negotiations and develop customer relations

Maintaining relationships with strategic partners (agents, business introducers, etc.); reporting to general management
Investigate new markets and their potential
Marketing/communication: develop the company's visibility in France and maintain existing visibility on the export market.
Profile required:
With a background in business development in a technical environment, ideally in the agri-food or water sectors, you will have at least 5 years' professional experience in a similar international position.
You will be required to travel frequently in France and other countries (around 50% of your time).
Proactive and curious by nature, you have excellent interpersonal skills with internal teams in order to define the sales offer before presenting and defending it to the customer. You are also comfortable in operational situations.
You will be proactive, rigorous and have excellent interpersonal skills. You will be a responsible person, able to work both as part of a team and independently.
An excellent knowledge of written and spoken English is essential, and knowledge of an additional language is a real plus.
Organised, you know how to manage priorities, meet deadlines, be responsive and highly adaptable.
An excellent communicator, you express yourself fluently, clearly and concisely.
You will report directly to the Sales Director and work closely with the Sales Department.
You have already used an ERP system and are familiar with its use.
You have a perfect command of the Office pack in general.
Details about the offer of Business Developer
Place of work: Chavanod (74)
Type of contract: Permanent
Start date: as soon as possible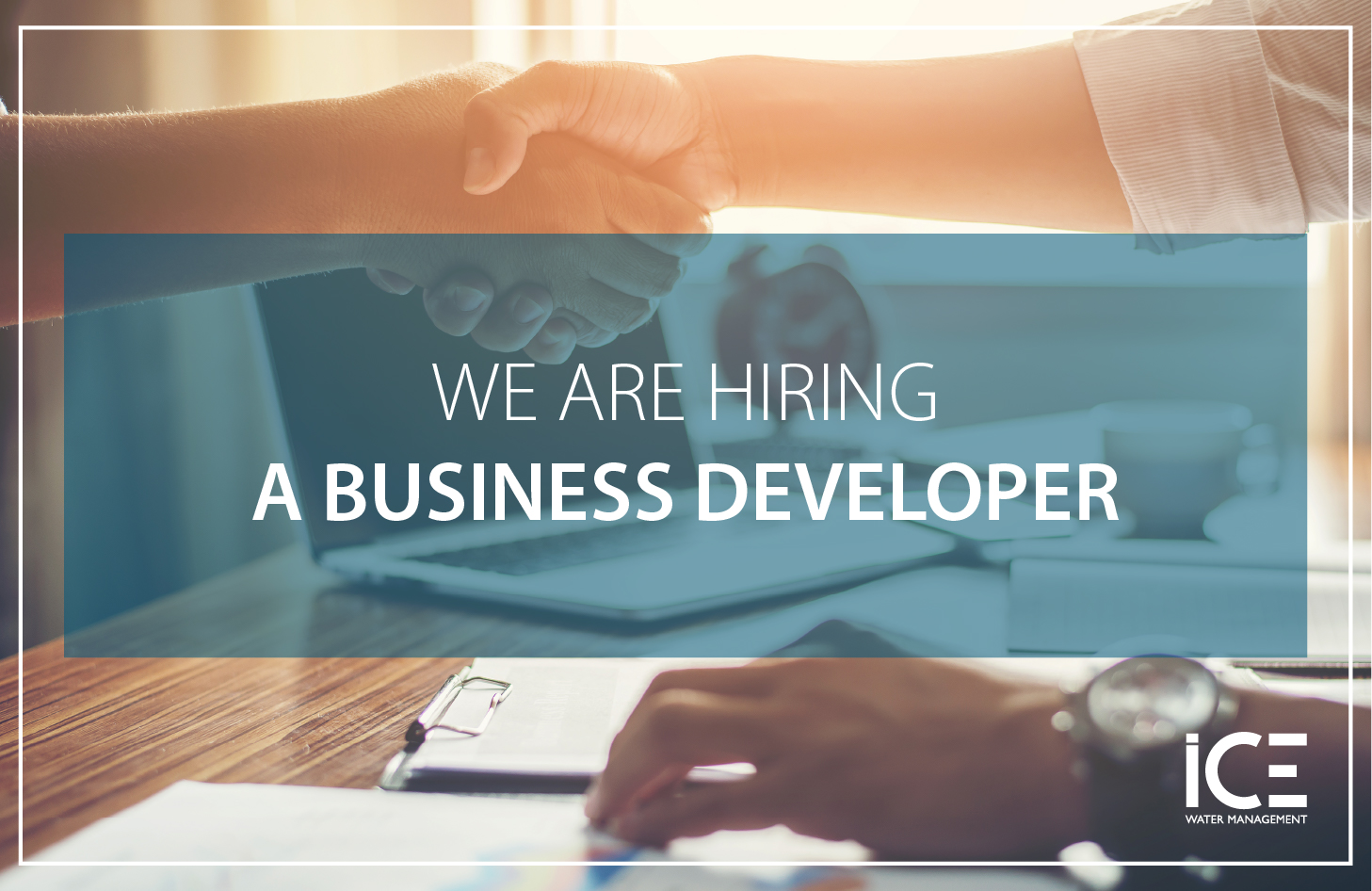 Entreprise :
Acteur de référence dans le conseil, l'ingénierie et les équipements pour l'industrie de l'eau embouteillée et des boissons, ICE est une société reconnue sur le plan international pour ses innovations et la qualité de ses prestations. Nous concevons sur mesure, puis réalisons et mettons en service des systèmes de traitement d'eau pour les industriels de l'embouteillage de boissons (eaux embouteillées, sodas, …). Nous intervenons à l'export, en Asie, au Moyen-Orient, en Afrique et en Europe. Notre équipe d'experts, jeune et dynamique, est animée par la même passion des challenges, du respect des engagements et de l'excellence.
ICE est partenaire des plus grandes marques de boissons à base d'eau et d'eau embouteillée dans le monde entier.
Depuis plusieurs années ICE Water Management est engagée dans une démarche RSE (Responsabilité Sociétale des Entreprises). Tous nos collaborateurs y sont sensibles et adhèrent à cette approche. Tout savoir sur notre politique RSE.
Politique RH :
Nous avons à cœur de fidéliser nos collaborateurs en leur donnant les moyens de se développer au sein de l'entreprise (accès à la formation continue, mobilité interne…).
Nous prônons un accompagnement de qualité de chaque collaborateur dans le développement de ses compétences.
Nous proposons un système de rétribution centré sur la valorisation des compétences et de l'investissement individuel et collectif.
Découvrez davantage d'informations sur ICE et suivez-nous sur Linkedin.
Pour répondre à cette annonce veuillez compléter le formulaire ci-dessous :