PepsiCo – Tanta – Egypt –
Once again ICE Water Management can proudly show its know-how and expertise thanks to the completion of this AQUAFINA water treatment project in Egypt for our customer PepsiCo.

A look back at the challenges facing the Aquafina water treatment project



In 2019, as part of a massive investment plan in Egypt, PepsiCo chose to expand the production lines of its subsidiary in Tanta, in particular by building a new 100m3/h water treatment unit for the production of Aquafina bottled water.
For Mohamed Shelbaya, CEO of PepsiCo North Africa, these investments are in line with the company's vision of the Egyptian market as one of the most important in the region.
In 2020, a contract was signed with Mohamed Shelbaya for turnkey delivery. ICE Water Management was responsible for all the various phases of the overall engineering of the equipment, including supply, delivery and installation, right through to final acceptance and commissioning of the equipment on site at the Pepsi plant in the city of Tanta.
Description of equipment supplied by ICE Water Management

For this AQUAFINA water treatment unit, ICE supplied the following components, among others:
Green sand and active carbon filters,
2 double-pass reverse osmosis units with dedicated CIP unit and hot sanitised membranes, including complete pre-treatment
1 central CIP unit for chemical and hot cleaning,
1 mineral injection unit
Various ozonation points and distribution lines with associated flap gate valves
1 filter washing water reuse unit.
The unit also included
UV disinfection and deozonation
1 x 10 m3 rinsing tank
3 tanks of 50 m3
Operation description

An extremely tight schedule to keep
«Our customer's imperative was to have its water available for the high season, i.e. during August. This posed quite a challenge for our teams in terms of planning management and meeting deadlines. But we succeeded!» Guillaume Dablemont, Engineering studies Manager at ICE Water Management.
Particular focus on safety and quality
All the equipment installed at the Tanta plant has been designed in compliance with current hygiene and quality standards, applying the very strict specifications adopted by PEPSI, while perfectly meeting our customer's needs.
All the equipment supplied by ICE, including the osmosis unit, can be hot-cleaned (85°). Optimum hygiene conditions are thus guaranteed, and any microbiological contamination would be eliminated in just a few hours.
To complete the project, ICE deployed a team consisting of design engineers, project managers, commissioning engineers, draughtsmen, automation specialists and electricians. ICE worked closely with the Egyptian company Middle East Supply and Install, which also provided some of the services.
Results of the Aquafina Water treatment project

The construction of this AQUAFINA water treatment unit was an exciting project. Thanks to our experience and know-how of more than 35 years, our recognised and appreciated expertise in water treatment, and our high-performance teams, we were able, once again, to give complete satisfaction to our partner and customer Mohamed Selbaya.
About our customer

The PepsiCo plant in Tanta is one of 8 in Egypt belonging to the PepsiCo group. However, it is the only one that, in addition to CSD production lines, is also equipped with lines for Aquafina bottled water. It is one of the largest PepsiCo plants in Egypt.
Visit the AQUAFINA website or the Pepsico website.
Discover some of our success stories on our website.
AQUAFINA water treatment in Egypt – by ICE Water Management – for PepsiCo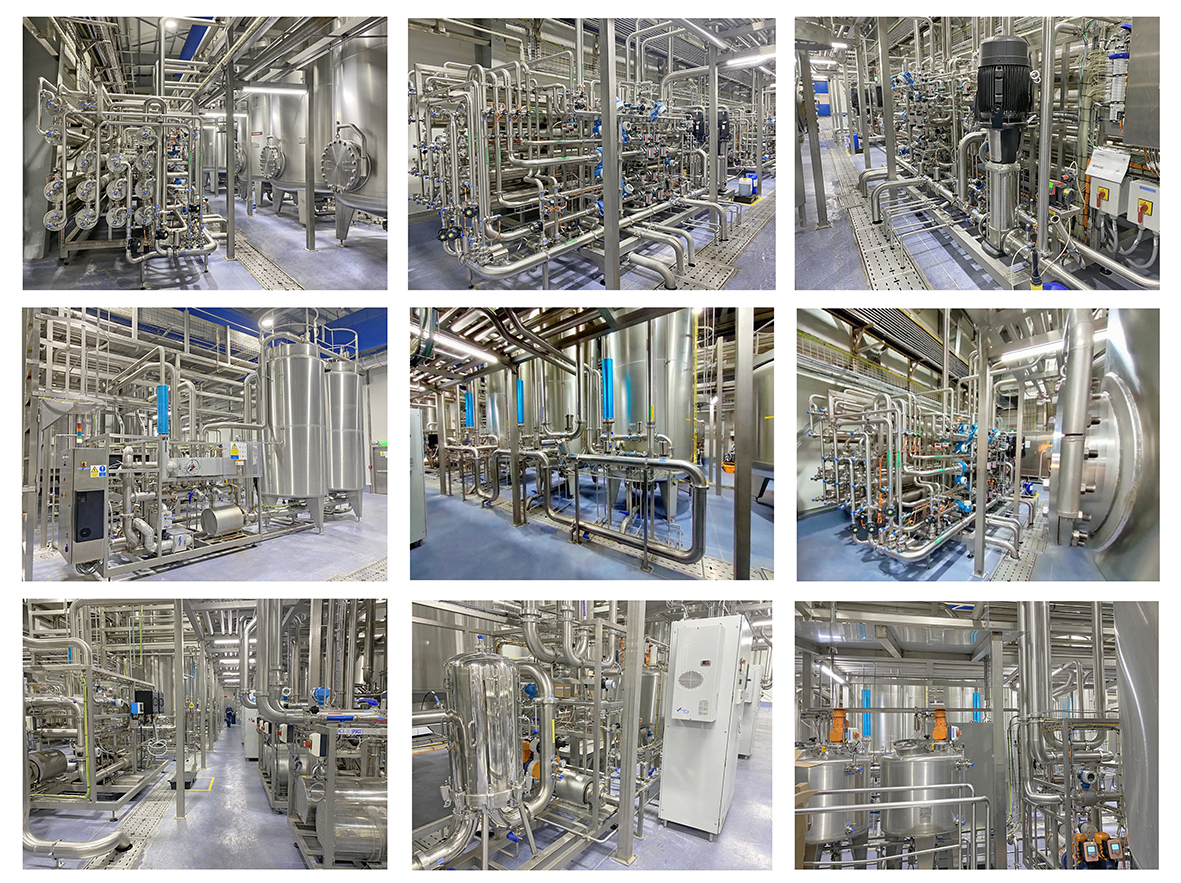 Article June 2023